First we found a Saiyuki exhibit in Sendai:
Arete: Hey look, all four of them! Aren`t they cool?
Me: Yup, that`s why we`re here…
Arete: Sanzo is amazing. But…why doesn`t the paper scroll ever break?
Me: Magic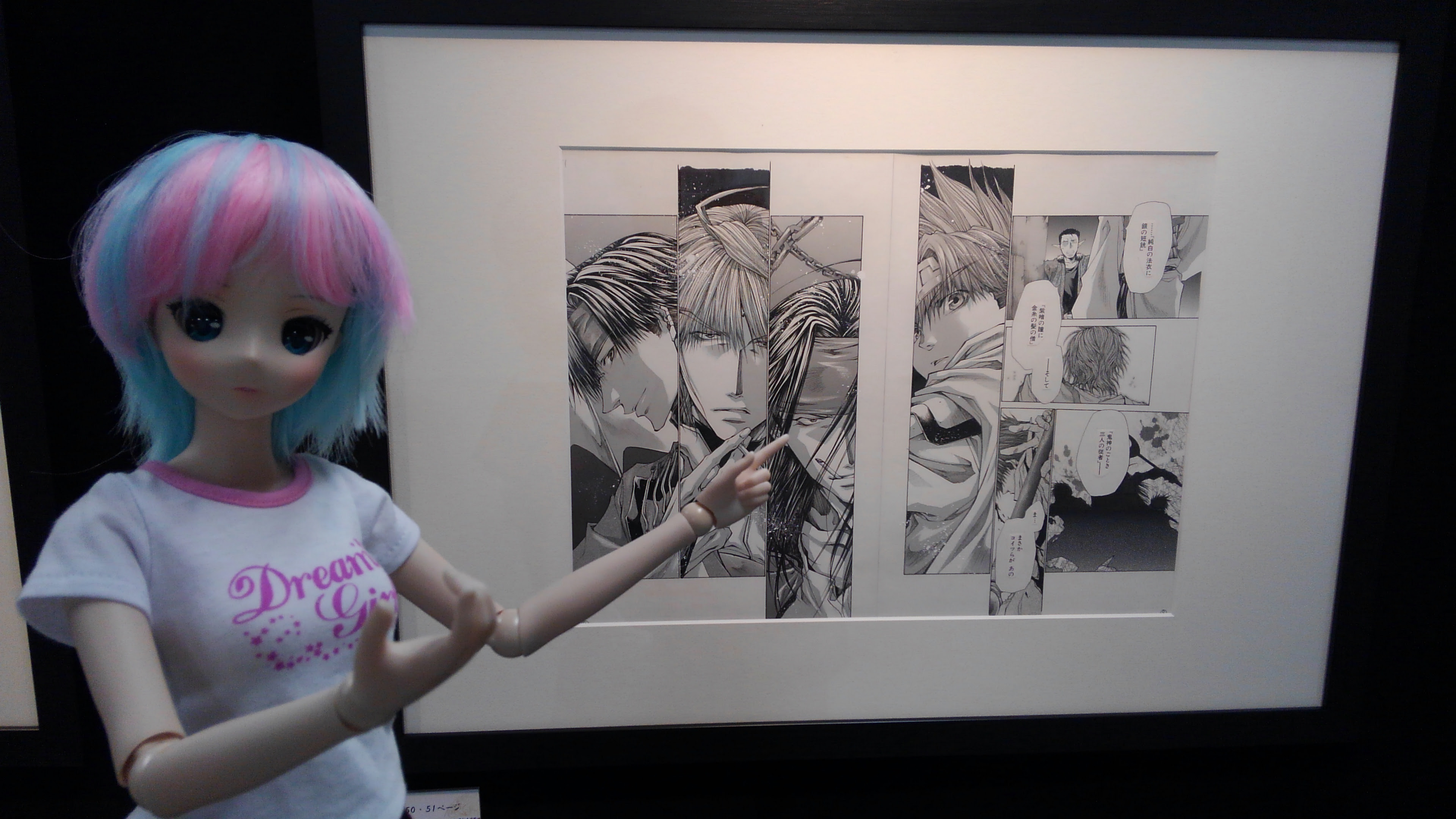 Arete: Look! All four again. Which one is your favorite?
Me: Oo…tough call. Sanzo or Hakkai, probably.
Arete: This handsome quartet really knows how to make an exit.
Me: Right? xD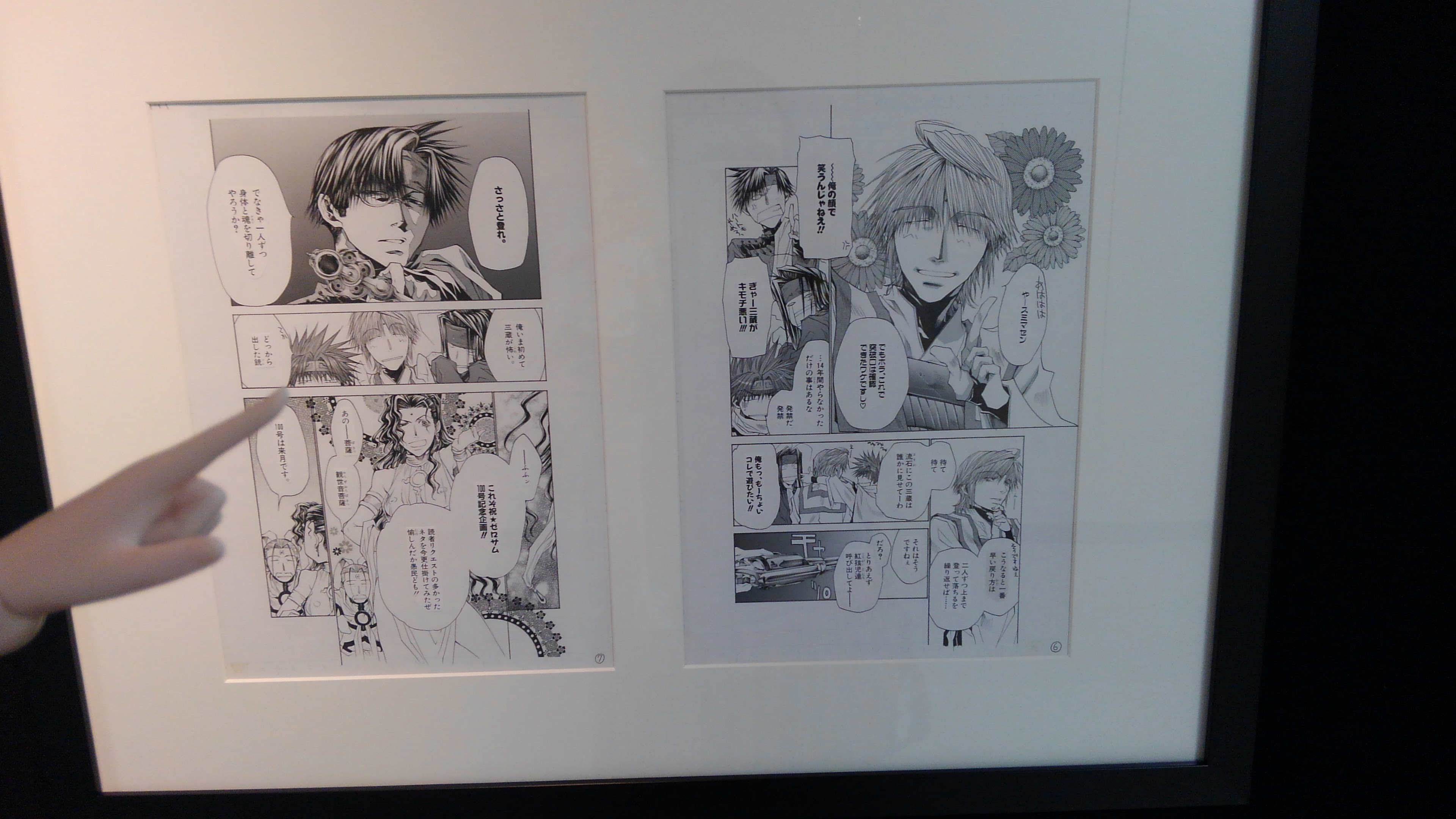 Arete: Sanzo`s face here is funny…is it actually Hakkai? Hakkai has Sanzo`s gun, so they switched bodies?
Me: …Maybe? I don`t seem to actually remember this part…
Arete: They look kinda sad…
Me: I don`t know this part!!! When did this happen!?
Arete: Look, a big snowman.
Me: Haha, yup. Made by Sanzo`s teacher.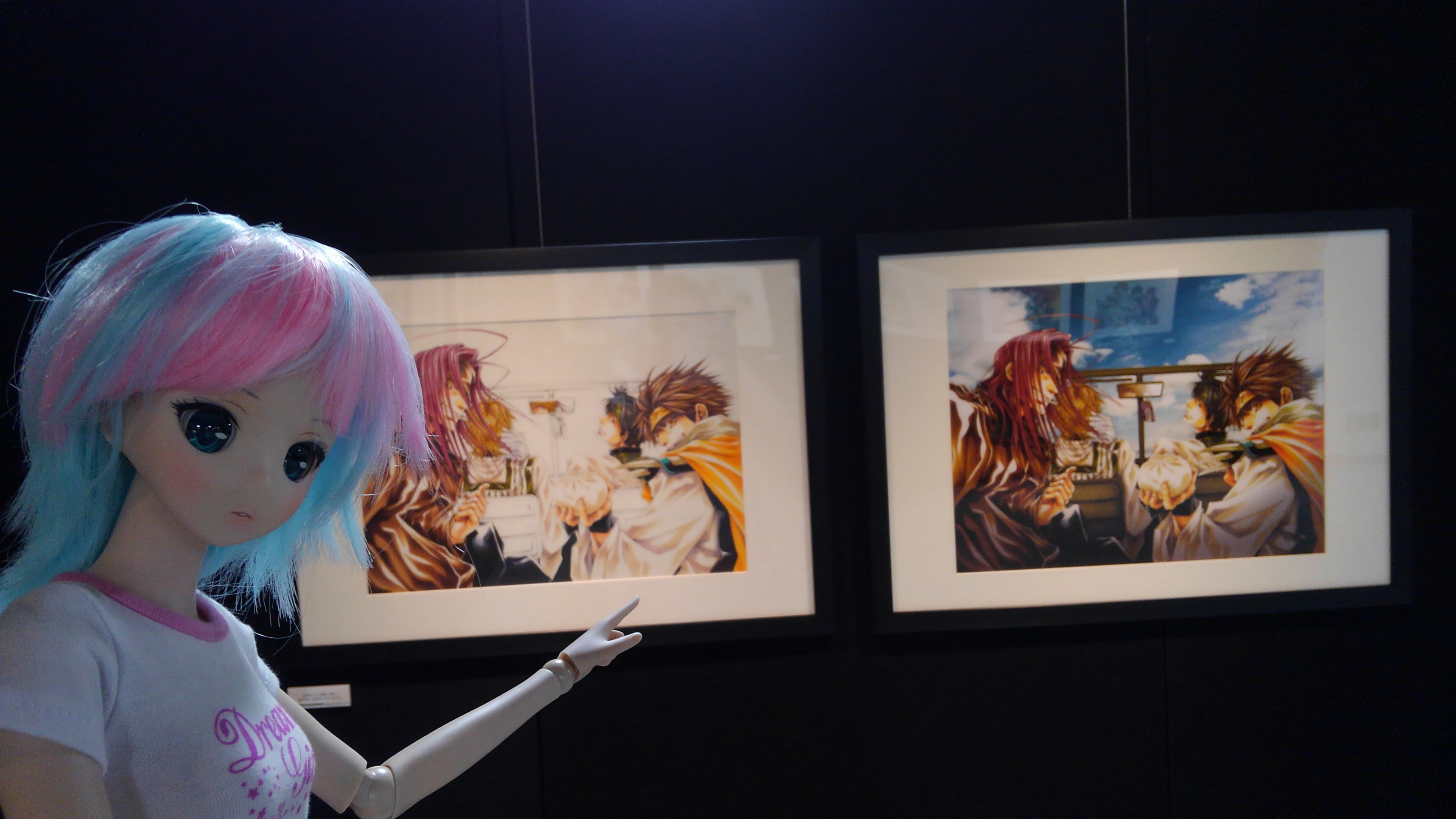 Arete: This is one of my favorite pictures here.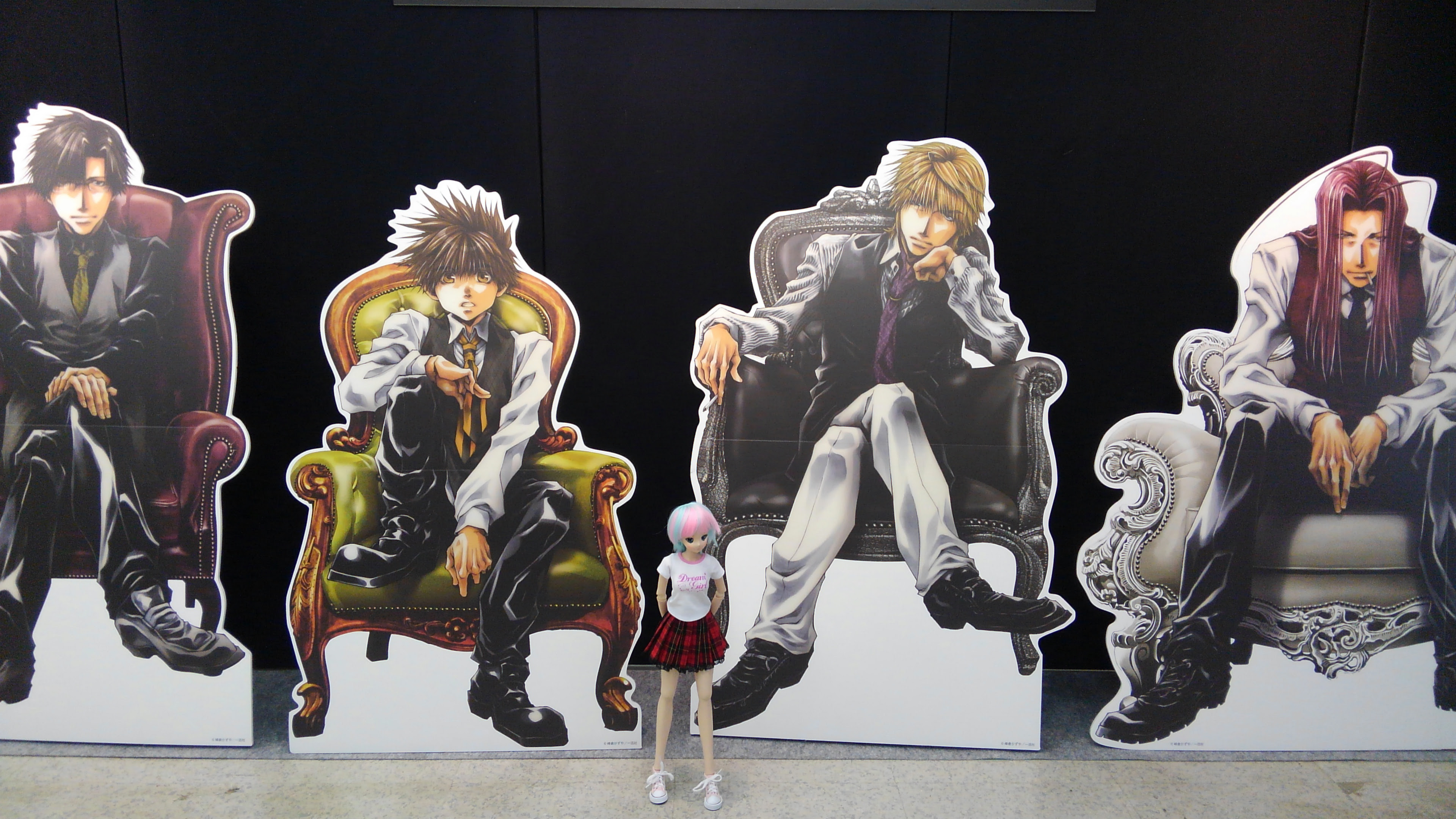 Arete: But the cardboard cutouts are much cooler!
Arete: Picture with Sanzo please.
And then from there, we went to Costco.
Arete: The hot dogs are so big!
Me: That`s the point… big hotdogs, cheap price.
Arete: Brr, it`s getting chilly…
Arete: Corndogs! Those are on your shopping list, right?
Me: Hmm…based on that price, they are now.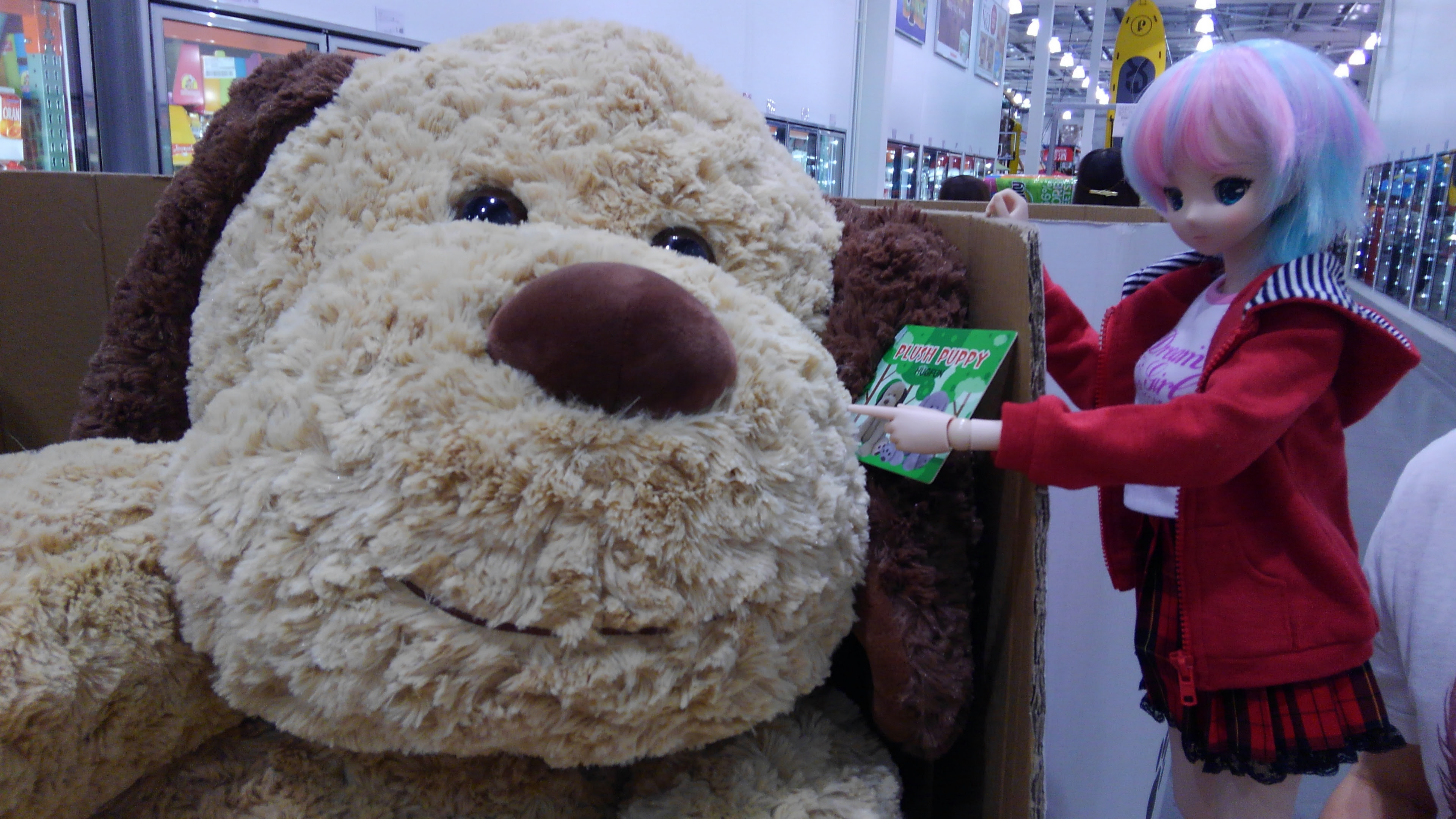 Arete: Thisthisthis!
Me: No, Arete. It`s like $40! You don`t need a teddy dog like four times your height anyway.
Arete: Says who?
Arete: Pasta was on the list. You promised to make something called mac `n cheese.
Me: Yup. For a party the week after next. But since you`ve never had it before, you can help and try some, if you want.
Arete: Tortilla chips! Please?
Me: You betcha. Those are always on the shopping list for Costco.
Arete: Whew, that was a lot of shopping.
Me: It was. Ready to go home?